What are the Best Tools for Marketing and Sales in 2018?
by Asher Lipsitz, last updated on April 25, 2018
Your team has a limited amount of funds, and you want to make sure that every dollar spent on tools will going to bring back a positive ROI.
So – better start googling right? You're on Capterra, tech blogs, checking out G2G crowd, reading Stack Overflow comments, but you can't even tell what you need or what companies offer.
What Tools Make a Great Revenue Stack?
After enough research, some of the software sites you look at all start to look and sound the same. Everyone offer includes features that are, "AI-generated", "Mobile-First", and "Algorithmically Predicted".
Sometimes, you can feel like throwing in the towel and looking for tools another day.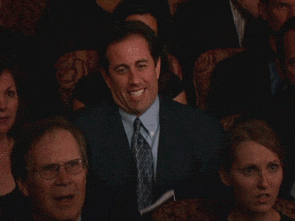 Don't give up yet!
We put together a list of a few Revenue Funnel Must-Have's. Whatever tools you choose, make sure they have these functionalities:
Revenue Stack Must Have's:
End-To-End Tracking

. From the time the user clicks a Google link to when they convert as a customer, you need to have an idea of how they migrate through your site. This makes content creation and user journeys much more simple and streamlined.

CTAs, Landing Pages.

Giving users a simple call to action will make your life 100x easier. Landing pages and CTAs allows you to easier set up users' movements across your site. You want them to look at specific pages at specific times.

Easy SEO Tools.

While there are a host of plugins, you want to make sure that your site is SEO compliant as quickly and easily as possible. Because SEO can feel like a long and convoluted list of checkboxes, you want a system to handle it and save your headspace for more important things.

Email Automation and Lists.

What should happen after a lead downloads a piece of content? How should you engage with a lead over a period of time? A good CRM will have automated email workflows to make sure leads see content after converting.

Funnel Analytics/Reporting.

You want to understand exactly how your quarter, month, week, and day went in terms of your goals. Setting

SMART goals

is essential, but without a visible and accessible report, you have no idea if you're on track. You don't need a overly-complicated analytics platform, only a

reporting dashboard

that helps you track your KPIs and progress.

Sales Collateral.

At some point after engaging a lead, you will need to send the qualified lead specialized sales collateral to close the sale. To do this, it's essential to have meaningful and specific pieces of content ready.

Social Scheduling.

Social media is a must for almost every business. With scheduling software, you can load posts in advance and collaborate and review social media posts as they come.
Nice-To-Have's:
These functionalities aren't as necessary as those above, but they will definitely make your life easier and your stack smarter.
A/B Testing.

Testing content to your audience is the most sure-fire way to have a killer funnel. Running A/B tests on your own isn't impossible, but isn't worth most marketers' time with the availability of testing software.

Smart and Personalized Content.

Want every lead from social media to see shareable content? Want to mention a lead's location or background on emails at scale? There are a huge variety of personalization tools out there in terms of function and quality. It's

Lead Scoring.

Only

33 percent

of salespeople's' time is spent selling. If you have a large quantity of leads, manually qualifying them will take up your their precious time that could be spent doing what they're best at. A good lead scoring system with proper inputs and careful tweaking can automate much of your sales team's day.

Social Reporting.

Knowing what to post on social media can be challenging. Short of making educated guesses, most of us are in the dark. With some basic social reporting software, you can understand what your audience wants to hear and if you're fulfilling their needs with every post.
It's also worth noting that a good CRM should cover all these functionalities. There are several options out there depending on your price point, each coming with necessary features and tools. We do have one main recommendation though:
When it comes down to it, Hubspot's tech stack is worth the investment for your team. I promise Hubspot isn't paying me to write this, but there is a reason Story Block directs business owners every day to Hubspot's CRM:
It works.
Hubspot encompasses all the tools I've mentioned above and more. They're quickly taking over more and more functionalities every day, and there are few tools out there that Hubspot isn't quickly becoming competent in.
But if Hubspot isn't your jam, that's totally okay too! Hubspot can feel like an investment upfront, and it's possible you feel that you will pay for features you don't use. Here are a few other tools that, when combined, can mimic most of Hubspot's functionalities and features.
A Few Tool Recommendations
We recommend choosing one from each category. Each tool is different with its own ups and downs – if you have any questions, feel free to drop me a line!
| | | | |
| --- | --- | --- | --- |
| Category | Tool Name | Function | Price |
| Engagement | | Funnel Reporting, Email Automation, Personalized Content | $40/month |
| Engagement | | Analytics, Personalized Content, End-to End Tracking, | $44/month |
| CRM | | Segmentation, analyzing, testing site content with different segments. | Not Listed |
| Analytics | Woopra | Tracking and email analytics | $80/month |
| Analytics | | Analytics platform but not as comprehensive as Woopra | $100/month |
| Content Creation | | Content creation | $70/month |
| Social | | Find influencers, groups, and topics for social media and bogging | $80/month |
| Social | | Find journalists to contact | $99/Month |
| Sales Collateral | | Share collateral between teams | $45/Month |
| Sales Collateral | | Send collateral, predictive analytics, smart sales content | No info online |
| Sales Collateral | | Send collateral, predictive analytics, smart sales content | No info online |
Hopefully, you can begin to get your own stack together with this content. Maybe you have the tools, but don't feel as comfortable as you wish using them? Check out our guide to the best online free trainings out there.
Let us curate the internet for you.
Give us a few deets and we'll send you insights every week.